2023 Conference Location & Hotel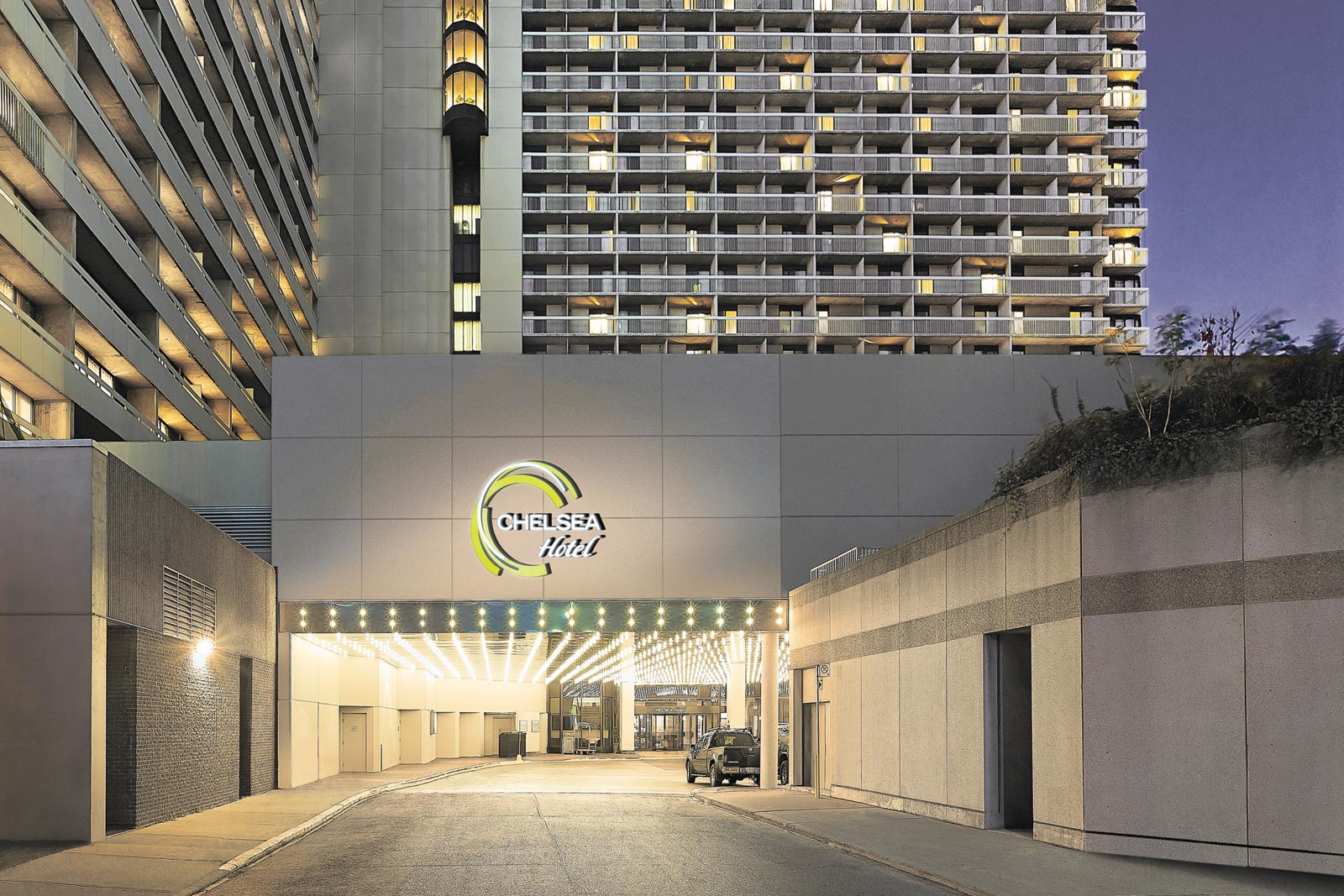 Address
33 Gerrard St W
Toronto, Ontario
M5G 1Z4 Canada
Reservation Information
Reserve your room prior to September 22, 2023, to take advantage of the discounted group rate.
Reserve online or call the hotel directly, toll-free at 1-800-CHELSEA (243-5732) or 416-595-1975. Please identify yourself as a part of the "Blue Cities 2023 Room Block or Group Res ID: CWN102223".
Hotel Information
The Chelsea Hotel offers a casual, relaxed atmosphere with excellent facilities, including on-site dining, a fitness center and two indoor pools.
Located in the heart of Toronto, the hotel features easy access to shopping hubs, entertainment and other activities.
The venue is within walking distance of the Toronto Eaton Centre and the Art Gallery of Ontario.
Located near the College Subway Station, the hotel is also a 15-minute drive from the Billy Bishop Toronto City Airport or a 30-minute drive from Toronto's Pearson International Airport.
Address
33 Gerrard St W
Toronto, Ontario
M5G 1Z4 Canada
Land Acknowledgement
Canadian Water Network (CWN) respectfully recognizes and acknowledges the deep connection that First Nations, Inuit and Métis peoples across Canada have with the land that all Canadians call home. Their rich history spans thousands of years on Turtle Island. We also honour and recognize the significance of the treaties that establish the relationship between Indigenous peoples and settlers on this land.
CWN recognizes the sacredness of water as understood by Indigenous people. Water is more than simply a resource. It's a life-giving entity that sustains people, flora and fauna. CWN will continue its work supporting all Indigenous communities through this lens.
Our offices are located in Waterloo, Ontario, on the traditional territory of the Neutral, Anishinaabeg, and Haudenosaunee peoples. Situated on the Haldimand Tract, which granted land to the Six Nations, our office resides on a section of the Grand River extending six miles on each side.
We are grateful for the privilege to work and live on this land.
Furthermore, for the Blue Cities Conference, taking place in Toronto, we acknowledge that it is situated on the traditional territory of multiple nations, including the Mississaugas of the Credit, the Anishnabeg, the Chippewa, the Haudenosaunee, and the Wendat peoples. Today, Toronto is home to a diverse community of First Nations, Inuit and Métis peoples.