Water Leaders of Tomorrow

The Canadian Municipal Water Consortium, Ontario Clean Water Agency and Ryerson Urban Water are pleased to present the Water Leaders of Tomorrow program for graduate students and young professionals. Nine outstanding candidates have been selected to attend Blue Cities on May 7-8. In addition to complimentary registration and travel support, each participant will be paired with a mentor.
The purpose of this inaugural program is to engage the next generation in discussions on complex water management challenges. The participants will have an opportunity to interact with senior water leaders from around the world and engage in "big picture" conversations on sector priorities, innovation and opportunities to advance sustainable municipal water systems.
Reid Campbell, Director of Water Services, Halifax Water
Alicia Fraser, Vice President of Operations, South Peel, Ontario Clean Water Agency
Andrew Grice, Director of Hamilton Water, City of Hamilton
Mohsen Mortada, President and CEO, Cole Engineering Group Ltd.
Sarah Radovan, Manager, Wastewater Program, Environment and Climate Change Canada
Karen Rouse, Chief Executive Officer, Water Research Australia
Dean Shiskowski, Vice President, Water Resource Recovery, Associated Engineering
Nancy Stalker, Manager of Water Quality Services, City of Calgary
Pat Wilson, Director of Water, Waste & Environmental Services, City of Regina
Hailey Ashworth
Coordinator, Water Resources
Credit Valley Conservation

Hailey is a Coordinator in Water Resources at the Credit Valley Conservation (CVC), with four years of successful experience working with two Ontario Conservation Authorities. In her current position, Hailey's main responsibilities include developing guidance on stormwater infrastructure asset management planning and life cycle cost analysis, developing and enhancing the understanding of sustainable stormwater management techniques, and supporting the implementation of the source water protection program.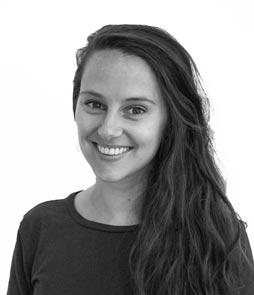 Erin C. Bishop
Economist
Autocase by Impact Infrastructure Inc.

Erin is an economist with Autocase by Impact Infrastructure Inc., where she communicates the holistic value of resilience and sustainable infrastructure projects by estimating triple bottom line (i.e., financial, social and environmental) costs and benefits. Erin conducts triple bottom line cost benefit analyses that specialize in market and non-market valuation of ecosystem services, like the benefits of improved water quality from green infrastructure.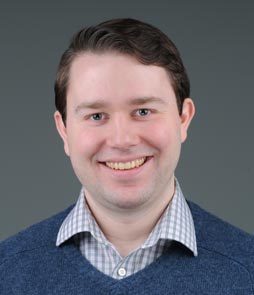 Geoff Gunn
Geographer
IISD-Experimental Lakes Area
Geoff's research focuses on applications of technology to enhance policy in the water sphere, from improving the management of big scientific data to the social frameworks we need to empower people with new innovations. He is currently exploring the potential for new technologies to improve the connection between communities and their water, and how public and private organizations can successfully turn their data into smarter decisions. The projects that Geoff manages include: the Manitoba Bioeconomy Atlas, IISD Experimental Lakes Area's long-term whole-ecosystem dataset and an upcoming project exploring artificial intelligence and big-ecosystem data. Geoff completed his MSc at the University of Manitoba, exploring sea ice-atmosphere-ocean interactions in the Canadian Arctic.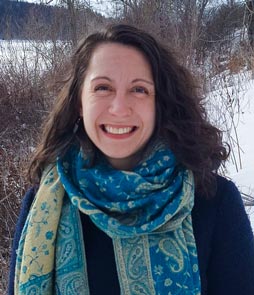 Jacqueline Noga
Social Research Coordinator, School of Public Health, University of Alberta
President, CWN Student & Young Professional Committee

Jacqueline lives in Edmonton on Treaty 6 Territory. As a child, reading The Lorax by Dr. Seuss inspired a profound appreciation for the environment. This evolved to a focus on water as the fundamental life giving force that is essential for development — from cellular to societal.
Jacqueline completed a master's degree in environmental health at the School of Public Health at the University of Alberta. Her thesis was on responsible corporate engagement in international water, sanitation and hygiene initiatives, which was informed by engaging with a rural community in Tanzania over three years. This experience reinforced her regard for the value of a community-based approach in developing water systems.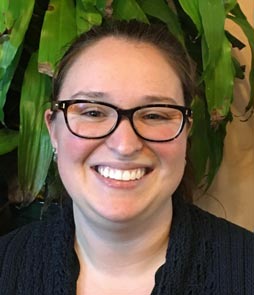 Elizabeth Otto
Water Resource Engineer
EPCOR

Elizabeth is a water resource engineer at EPCOR, an enterprise that focuses on water management, sustainability and power generation. Before joining EPCOR, Elizabeth focused her undergraduate studies as an environmental engineer on flood mitigation at the University of Alberta, graduating in early 2014. The focus of Elizabeth's work at EPCOR and graduate thesis at the University of Alberta is determining a risk ranking methodology for flooding from both urban and riverine sources in the City of Edmonton.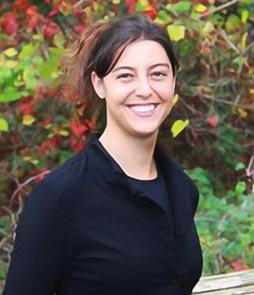 Louise-Emmanuelle Paris
Project Manager, Ecotoxicology
Yamaska Watershed Organization
Louise-Emmanuelle (Lou) holds a bachelor's degree in biophysics and a master's degree in water science. She is interested in ecotoxicology and environmental contaminants, and her graduate research aimed to improve metal detection in freshwater systems from anthropic sources. Periphytic biofilm was used as a biomonitor.
Lou completed an international internship on spills and emerging contaminants at the Great Lakes Commission in Michigan. She also worked on a project supporting municipalities in sharing best management practices. She is an administrator of the Saint-Lawrence Chapter of SRA-SETAC; a member of Centr'Eau, a group of francophone researchers in water; and a member of the Quebec Science Communicators Association. Lou is also a member of the International Youth Office Foundation, where she was a Quebec delegate at the VERTECH colloquium in the United States and Africa Climate Week in Ghana.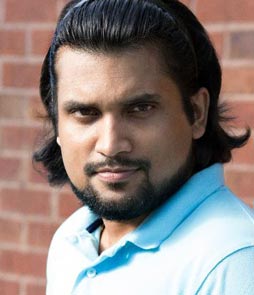 Palash R. Sanyal
School of Environment and Sustainability
University of Saskatchewan
Palash is a development practitioner and is currently working at the School of Environment and Sustainability at the University of Saskatchewan. He holds multiple graduate degrees in development studies (Bangladesh), environmental engineering (United States) and water security (Canada). He is an Alumni Ambassador for the Clinton Global Initiative, and in 2018, Palash was selected by Corporate Knights as a Top 30-Under-30 Sustainability Leader.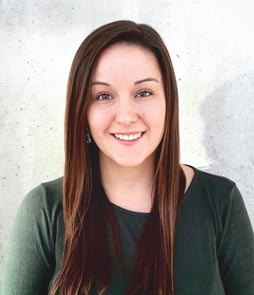 Michelle Woodhouse
Graduate student, Ryerson University
Research Assistant, Great Lakes Policy Research Network
Michelle completed an Honours Bachelor of Arts at the University of Toronto, with a double major in geography and environmental studies, and a minor in geographic information systems. She is in her second year of a Master's program in environmental applied science and management at Ryerson University, and was awarded the Bruce Fellowship in Canadian Freshwater Policy to support her thesis research, which focuses on the implementation of green infrastructure in the City of Toronto. She has also been working as a research assistant with the Great Lakes Policy Research Network on a collaborative project which focuses on a comparison of water governance in two complex transboundary water governance systems in North America: the Great Lakes and Rio Grande/Rio Bravo.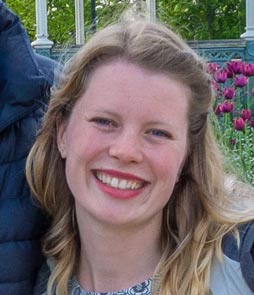 Emma Zapf-Gilje
Environmental Scientist
Hemmera
Emma is a recent graduate of McGill University and is now working in Vancouver. She holds a Bachelor of Science from the McGill School of Environment and completed her Master of Science at McGill in Integrated Water Resource Management. Emma's passion for water began during her field study semester in Panama, where she worked with the Center for Water in the Humid Tropics of Latin America and the Caribbean on a water quality monitoring project using bioindicators and bioassays, as well as a project monitoring downstream impacts to water quality from mining activities.