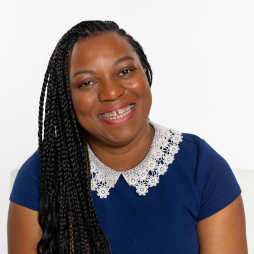 Koko Bate Agborsangaya
Director of Strategic Programs
Genome Canada
Koko Bate Agborsangaya brings 15 years of progressive experience developing, implementing and managing innovative research programs across industry, academia and government to her work at Genome Canada. In her current role as director of strategic programs, she drives collaboration between CanCOGeN's HostSeq and VirusSeq initiatives and builds collaborative relationships with key stakeholders. Collaboration is at the core of the CanCOGeN model, harnessing genomic sequencing to tackle COVID-19, the largest public health crisis in a generation.
Koko previously helped lead Genome Canada's flagship Genomic Applications Partnership Program, which invests in collaborations between universities and industry to help commercialize innovations. Strongly committed to equity, inclusion and anti-racism, she co-leads our Inclusion, Diversity, Equity and Accessibility committee.
Koko holds an M.Sc. in immunology from the University of Manitoba and a B.Sc. in zoology/chemistry from Brandon University.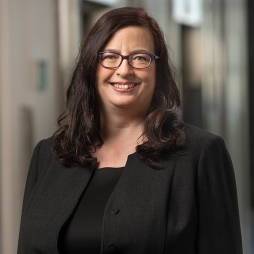 Susan Ancel
Director of One Water Planning
EPCOR Water Services
Susan Ancel is the director of One Water planning for EPCOR Water Services. She is responsible for the development of strategic plans for the water, sanitary and stormwater systems in Edmonton. Susan is also responsible for the implementation of the integrated resource plans that consider capital and operational risk mitigation planning, and alignment of the utility's long-range plans with Edmonton's City Plan. In 2021, Susan was recognized with a Clean 50 award for her work in the development of the Stormwater Integrated Resources Plan for the City of Edmonton.
Susan is a mechanical engineer with over 35 years of experience in the municipal utility sector. She has served on numerous industry committees, including the Board of Directors for GITA and as a member of Canada's National Adaptation Strategy – Disaster Resiliency Table. Susan currently serves on the Board of Directors for Canadian Water Network and the Climate Reality Project-Canada.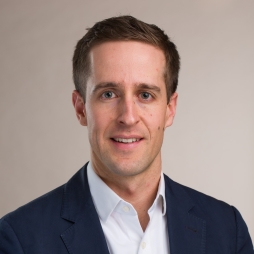 Aaron Barter
Director of Innovation and Sustainability
Waterfront Toronto
At Waterfront Toronto, Aaron leads the development of net-zero carbon communities, sustainable infrastructure, and environmental, social, and governance (ESG) strategies. His work focuses on high-performance new construction, climate resilience, green infrastructure and enabling low-carbon transportation. He joined Waterfront Toronto from the MaRS Discovery District, where he worked with energy startups. Prior to this, Aaron held roles in municipal government and the development industry. Aaron studied mechanical engineering at the University of Toronto.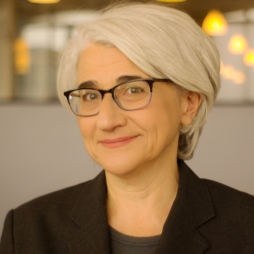 Sheila Block
Senior Economist
Canadian Centre for Policy Alternatives
Sheila Block is a senior economist with the Canadian Centre for Policy Alternatives. Her research focuses on Canada's labour markets, public finance and inequality. Sheila has worked as both a political advisor and a public servant in the Ontario government. She has also worked as an economist in the labour movement.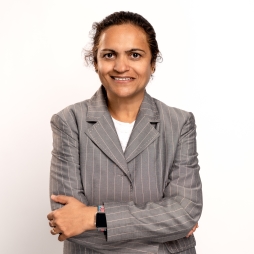 Dr. Satinder Kaur Brar
Joanne Love Chair in Environmental Engineering; Director of One WATER Institute
York University
Dr. Satinder Kaur Brar is the James and Joanne Love Chair in Environmental Engineering and director of the One WATER Institute at York University. Her research focuses on the converging fields of value-addition of wastes and decontamination.
Many national and international awards have been bestowed on her that prove her research mettle. Key awards include the Eddy Principles/Processes Wastewater Medal from Water Environment Federation (2019) and the Grand Prize in University Research for Excellence in Environmental Engineering and Science by the American Academy of Environmental Engineers and Scientists (2017).
Professor Brar was recently inducted into the European Academy of Sciences in 2021. She has also been a member of the College of New Scholars, Scientist and Artists of the Royal Society of Canada since 2014.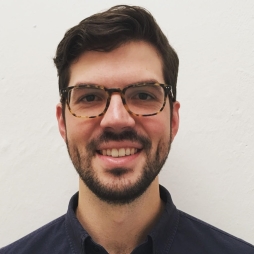 Ryan Brotchie
Strategic Water Planning Lead
GHD
Ryan Brotchie is GHD's integrated water management (IWM) practice leader for the Americas. Ryan has 13 years of experience with cross-disciplinary and multi-stakeholder strategic planning and advisory projects across all parts of the water cycle. Ryan led GHD's participation in the Australian water industry research program, Co-operative Research Centre for Water Sensitive Cities. He has had lead roles in delivering IWM solutions, including the Austin (Texas) 'Water Forward' 100 Year Integrated Water Resources Plan, Fishermans Bend Water Sensitive Cities Flood Strategy (Melbourne) and Adaptive Pathway Planning Guidelines for Melbourne Water. Having recently relocated from Melbourne to Vancouver, Ryan brings insights from global experience in advancing IWM, One Water, adaptive pathway planning and resilience in the water sector.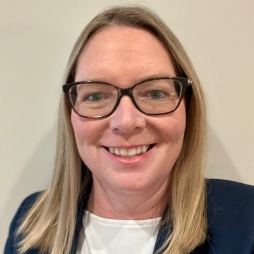 Brenda Casella 
Senior Regulatory Analyst
City of Calgary 
Brenda Casella has been with The City of Calgary for over 10 years and is the corporate subject matter expert on the duty to consult for city projects. She has led numerous consultation and engagement initiatives, primarily pertaining to water utility projects. Brenda also spent her 20s living in the Yukon and working for the Yukon Water Board. During that period, she engaged and collaborated with numerous Yukon First Nations. Brenda holds a B.Sc. in civil environmental engineering from Queens University and an M.Sc. in environmental science from Royal Roads University. Brenda is deeply committed to her personal journey towards reconciliation as a white colonial settler living on Treaty 7 land.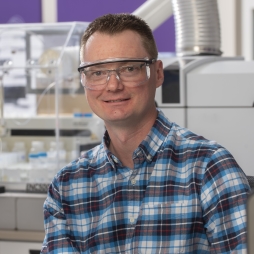 Jeff Charrois
Senior Manager of Analytical Operations
EPCOR Water Services
Dr. Jeff Charrois is the senior manager of analytical operations at EPCOR Water Services in Edmonton. He has over 20 years of internationally related experience in the water and wastewater industries. Jeff's research interests are related to public health and focus on issues relating to drinking water, wastewater, recycled water quality, disinfection by-products, analytical method development and environmental risk management. Formerly, Jeff worked in government, academic and industry sectors. This includes roles with Alberta Environment and Parks as well as the Curtin Water Quality Centre at Curtin University in Perth, Australia.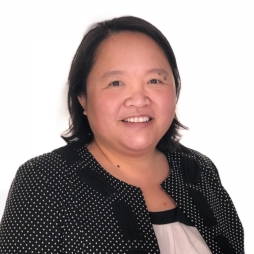 Lo Chiang Cheng
Director General of Environment and Infrastructure Policy
Infrastructure Canada
Lo Cheng has extensive public and private sector experience related to environmental policies and implementing programs. She is currently the director general of environment and infrastructure policy at Infrastructure Canada, where she focuses on advancing low carbon, resilient infrastructure systems that serve communities. Previously, Lo was with Environment and Climate Change Canada (ECCC) where she established the Canadian Centre for Climate Services to provide Canadians with the data, tools and training needed to incorporate climate in their decisions.
Kurtis Doney
Acting Executive Director of Citizen Services
City of Regina
Kurtis Doney's career with the City of Regina started in 2009, where he has held several positions focused on water systems. This includes a role as the manager of water and sewer engineering and a role as the director of water, waste and environment.
Currently, Kurtis is the acting executive director of citizen services at the City of Regina. In this position, he is responsible for oversight of the water, wastewater, stormwater, solid waste, roadways, transportation, transit and fleet services within the City of Regina. This position enables him to work with a diverse group of stakeholders to ensure reliable service is provided to the residents of Regina.
Kurtis is a registered professional engineer in Saskatchewan. He also has a degree in agricultural and bioresource engineering and a master's degree in mechanical engineering. Kurtis has served as a Council member of the Association of Professional Engineers and Geoscientists of Saskatchewan. He is currently a member of the Board of Directors of the Saskatchewan Research Council.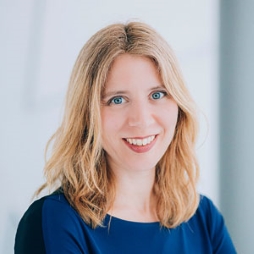 Dr. Sarah Dorner
Professor
Polytechnique Montréal
Dr. Sarah Dorner, from the Department of Civil, Geological and Mining Engineering at Polytechnique Montréal, held the Canada Research Chair on source water protection from 2007 to 2019. As a member of the CREDEAU at Polytechnique Montréal, a consortium focused on the whole urban water cycle, she researches novel technologies to ensure safe drinking water supplies for communities. Professor Dorner is leading projects on green infrastructure for stormwater control and climate change adaptation, rapid online monitoring tools for identifying periods of highest risk for drinking water contamination, and metagenomics of microbial contaminants (potential pathogens and toxin-producing cyanobacteria) in drinking water supplies. Print and broadcast media frequently solicit her expertise in urban water systems on the impacts of stormwater and sewer overflows on water quality.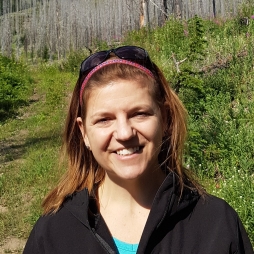 Dr. Monica B. Emelko
Professor
University of Waterloo
Monica B. Emelko is a professor of civil and environmental engineering and Canada Research Chair in water science, technology and policy at the University of Waterloo. She is also the director of the Water Science, Technology & Policy Group focused on drinking water supply and treatment.
Monica co-leads the Southern Rockies Watershed Project. She is also the principal investigator and scientific director of the forWater Network. Her research interests focus on drinking water supply and treatment, source water protection, microbial risk assessment, public health policy, stormwater and advanced wastewater treatment. Monica focuses on sustainable technology development and deployment, integrated resource management, climate change adaptation and the protection of public health.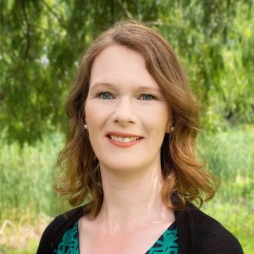 Joanna Eyquem
Managing Director, Climate-Resilient Infrastructure
Intact Centre on Climate Adaptation, University of Waterloo
Joanna Eyquem is an internationally recognized leader in climate adaptation, natural hazard management and nature-based solutions, with more than 20 years experience in Europe, North America and Western Africa. Her work as managing director of climate resilient infrastructure at the Intact Centre focuses on practical measures to reduce flooding, erosion and heat risk. Joanna is currently leading efforts to mainstream nature-based solutions, including natural asset management, across Canada. She serves on several related boards and committees, including the Board of Directors of the Natural Assets Initiative.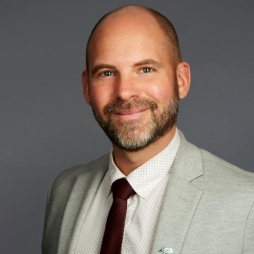 Terry Gayman
General Manager of Engineering and Transportation Services/City Engineer
City of Guelph
Terry Gayman is a Professional Engineer with a degree in civil engineering from the University of Waterloo. Terry's experience includes work in both the private sector, as a consulting engineer, and in the municipal sector. Currently, Terry is the city engineer and general manager of engineering and transportation services at the City of Guelph.
Throughout his career, Terry has successfully delivered multi-disciplinary projects and led multi-disciplinary teams. He has experience with engineering leadership, master planning, asset management, project management, capital budget strategy, linear infrastructure design and construction programming, transportation planning and engineering, contaminated site management, and environmental engineering services. He is a respected community builder and strategic thinker who is focused on planning and building for the future.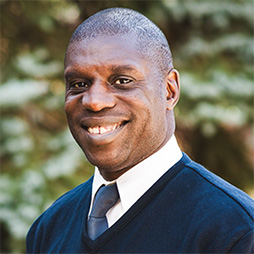 Dr. Lawrence Goodridge
Leung Family Professor in Food Safety; Director, Canadian Research Institute for Food Safety
Ontario Agricultural College, University of Guelph

Dr. Goodridge conducts research related to the control, detection and surveillance of pathogenic microorganisms including bacteria, viruses and parasites. He has published more than 120 peer reviewed journal articles and book chapters, has been awarded more than $50 million in research funding from US, Canadian and international funding sources, and is regularly interviewed by national and international media on topics related to infectious diseases.
Lawrence holds a B.Sc. Honours degree in Microbiology, and an M.Sc. and Ph.D. in Food Science with an emphasis on microbial detection of foodborne pathogens from the University of Guelph. He completed postdoctoral training in microbial food safety at the University of Georgia and held faculty positions at the University of Wyoming and Colorado State University. Dr. Goodridge was the Ian and Jayne Munro Chair in Food Safety in the Food Science Department at McGill University, and in 2019 returned to the University of Guelph's Department of Food Science as Director of the Canadian Research Institute for Food Safety, where he holds the Leung Family Professorship in Food Safety.
Dr. Miriam Hacker
Research Program Manager
Water Research Foundation
Dr. Miriam Hacker serves as a research program manager at the Water Research Foundation, building bridges between research and practice. She currently serves as a subject matter expert for the workforce management, water reuse, and decentralized systems research areas at the foundation. Miriam earned her degrees in civil engineering at the University of Washington with an emphasis on construction, energy and sustainable infrastructure. Her professional experience includes local permitting, stormwater management, network development and applied research.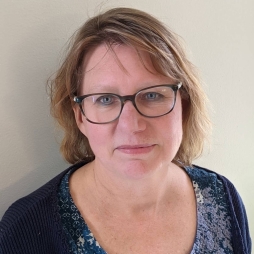 Margaret Haworth-Brockman
Senior Program Manager
National Collaborating Centre for Infectious Diseases
Margaret Haworth-Brockman is the senior program manager at the National Collaborating Centre for Infectious Diseases, which specializes in knowledge transfer and knowledge mobilization for public health audiences. She has over 25 years of experience leading cross-provincial comprehensive research, policy and communications programs, including training and program evaluations.
Margaret is also a researcher who has over 50 publications and has experience with research design, ethics, primary data collection and analysis, secondary analysis, and reviews. Margaret is an assistant professor at the Department of Community Health Sciences at the University of Manitoba and an adjunct professor in the sociology department at The University of Winnipeg.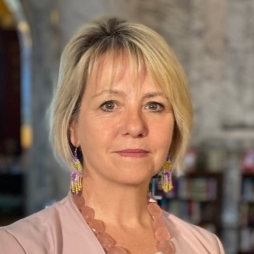 Dr. Bonnie Henry 
Provincial Health Officer
Government of B.C. 
Dr. Bonnie Henry was appointed as British Columbia's provincial health officer in 2018. As B.C.'s most senior public health official, Dr. Henry is responsible for monitoring the health of all British Columbians and undertaking measures for disease prevention and control and health protection. Most recently, Dr. Henry led the province's response to the COVID-19 pandemic and drug overdose emergency. 
Dr. Henry's experience in public health, preventive medicine and global pandemics has extended throughout her career. She served in several senior roles at the B.C. Centre for Disease Control and Toronto Public Health, including as the operational lead in the response to the SARS outbreak in Toronto.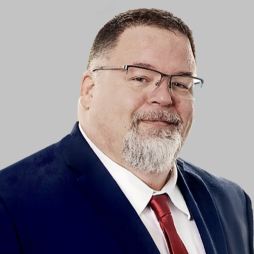 Ross Homeniuk
Partner, Global Infrastructure Advisory | National Asset and Operations Management Service Leader
KPMG Canada
Ross Homeniuk helps infrastructure-intensive organizations in positioning their plans, assets and operations to address current needs while adapting to changing realities. His work uses technical and business principles, leading practice, and data and technology to create alignment and line-of-sight between infrastructure and business decisions, create transparency and defensibility, and drive resilience, value and results.
Ross has nearly 30 years of experience in helping government, utilities and the private sector across Canada and internationally in addressing some of their most pressing infrastructure challenges. He is a Fellow of the Institute of Asset Management, a registered Professional Engineer in Ontario and Manitoba, and Asset Management Professional (IAM). He also holds degrees in engineering and business.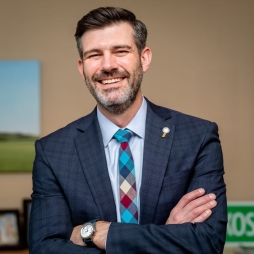 Don Iveson 
Former Mayor
City of Edmonton 
Don Iveson served as Edmonton's 35th mayor from 2013 to 2021 with a guiding leadership principle to make things better for the next generation. This long-term view is now embedded in Edmonton's smart-growth City Plan, City Council's Energy Transition Strategy, and Edmonton's nation-leading climate resilience Citywide Flood Mitigation Strategy. 
Since retiring from City Hall, Don continues to live in Edmonton. He works part-time with Co-Operators as an executive advisor for Climate Investment and Community Resiliency. Don is also ramping up Civic Good, a public policy advisory practice working on climate, housing, governance and civic innovation projects with like-minded clients ranging from startups to governments.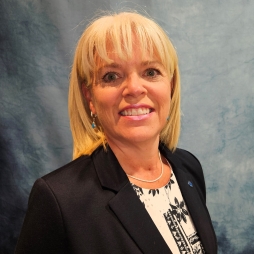 Lee Anne Jones
Director, Infrastructure Planning and Policy
Halton Region
Lee Anne Jones is a seasoned public works executive and professional engineer with over 30 years of leadership in both the public and private sectors. She joined Halton Region in 2021 as director of infrastructure planning and policy, where she leads the Public Works Asset Management Program and master planning for water, wastewater and transportation infrastructure.
During her expansive professional career, Lee Anne has been responsible for asset management, capital investment planning, project management, planning, design, construction, commissioning, Class Environmental Assessments and master planning. Lee Anne is also an active member of water industry organizations, including terms as president of the Ontario Water Works Association and vice president of the American Water Works Association.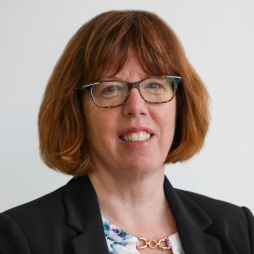 Wendy Kemp
Director of Water and Wastewater Infrastructure Asset Management
Regional Municipality of York
Wendy Kemp is the director of water and wastewater infrastructure asset management at the Regional Municipality of York. She leads a team of 79 professional engineers and scientists to ensure the Region's water and wastewater systems are future ready. With a population projected to grow to over two million people by 2051, Wendy and her team look for ways to stretch the infrastructure and maximize the $13B invested in York Region's water and wastewater assets. Her team has recently been awarded the American Water Works Association Innovation Award for its work on its Intelligent Inflow and Infiltration Program, which utilizes AI and machine learning to provide greater and faster insights into the systems. Integrating watershed management across multi-disciplinary teams has been a dominant characteristic in her experience as a Professional Geoscientist over the past 20 years in the municipal sector.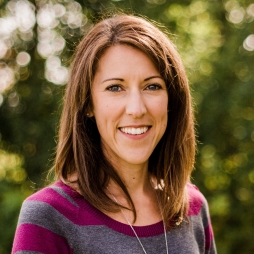 Dr. Natalie Knox
Director of the One Health Division at the National Microbiology Laboratory
Public Health Agency of Canada
Dr. Natalie Knox is the director of the One Health Division at the Public Health Agency of Canada's National Microbiology Laboratory (PHAC-NML), which includes vector-borne disease, antimicrobial resistance and nosocomial infections, wastewater surveillance, and prion diseases. She provides leadership for the National Wastewater Surveillance Network, which enables a non-invasive approach to efficiently monitor populations and communities for targeted infectious diseases.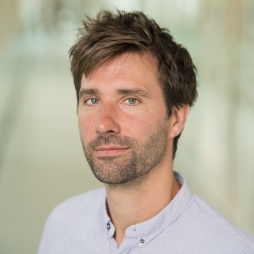 Dr. Thomas ter Laak
Senior Researcher
KWR Water Research Institute
Thomas ter Laak is a senior researcher at KWR Water Research Institute and an associate professor at the University of Amsterdam. He holds a master's in biology and a Ph.D. in environmental chemistry.
Thomas' research focuses on the fate, behaviour, monitoring and mass balance modelling of emerging organic anthropogenic chemicals (e.g., pharmaceuticals, microplastics, illicit drugs, per- and polyfluorinated chemicals, etc.) in the urban water cycle.
In addition, his research focuses on environmental forensics and studying sources, trends and emission routes of chemicals in the aqueous environment. Thomas' research also focuses on the application of wastewater-based epidemiology to relate residues of (illicit) substances in wastewater, to the consumption and behaviour of the communities or industries producing this wastewater.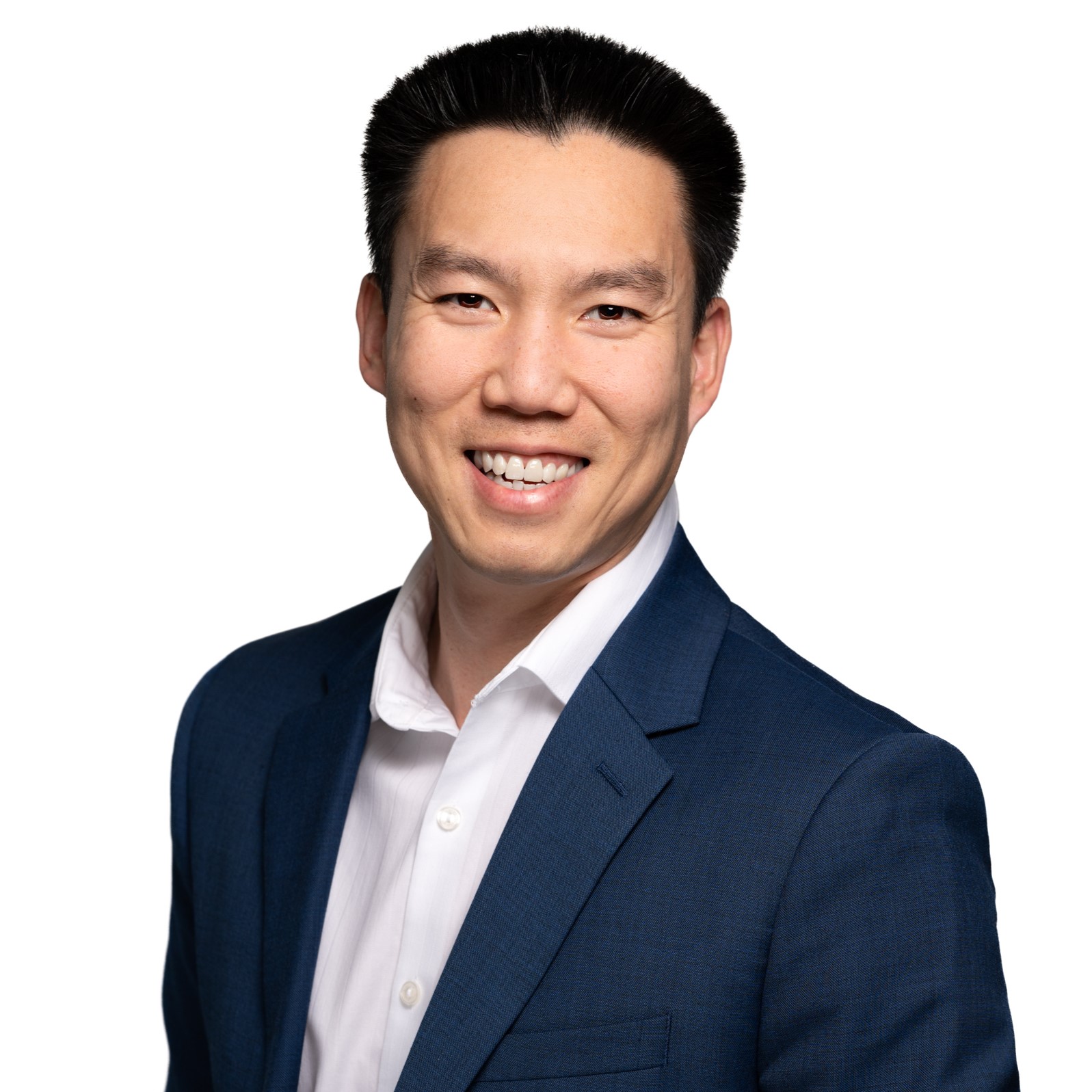 Bu Lam
Director of Sanitary and Stormwater Utilities
City of Kitchener
Bu Lam is an experienced and passionate water professional. He applies his almost two decades of industry experience in his current position as the director of sanitary and stormwater utilities at the City of Kitchener. In this role, Bu combines his drive to advance technological and business innovations with sustainable community services. He actively champions water equity and community engagement initiatives and sits on various national committees advancing stormwater management best practices.
Bu holds a doctorate in environmental chemistry from the University of Toronto and brings a wealth of life experience from his travels abroad, including over six years living and working in the Canadian Arctic (Nunavut).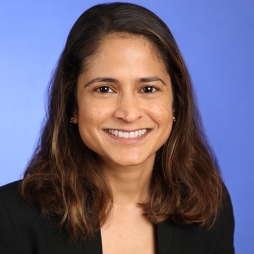 Natalie Lye
Senior Manager of Asset Management and Operations
KPMG
Natalie has over 15 years of experience with developing and leading asset management strategies to deliver regulatory and customer service outcomes for water utilities.
As a strategy manager for the UK's largest water and wastewater provider, Natalie was responsible for developing a water infrastructure strategy to meet specified outcomes. She delivered complex programs for multiple asset classes to improve customer service and meet regulatory requirements in complex networks of highly urban, drought-prone areas with high forecasted demand.
Natalie has supported a wide range of global utility clients with an assessment of their asset management capabilities, which supports the development and implementation of transformation programs. This has resulted in improved asset management capabilities and the achievement of strategic objectives.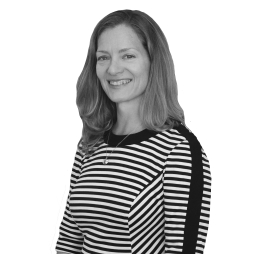 Carol Malesky
Principal, Financial Services
Stantec
Carol is a utility economist with more than 25 years of experience with assisting water, wastewater and stormwater utilities with financial analyses. She strives to apply sound economic principles to management and financial consulting challenges for her water and wastewater industry clients. Carol has managed numerous utility financial planning, impact fee and rate studies for utilities ranging from small water companies to large municipalities. Her educational background includes a BS in Applied Economics and Business Management from Cornell University and an MS in Agricultural and Natural Resource Economics from Colorado State University.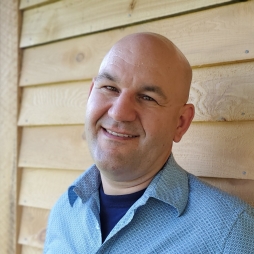 Joshua McNeely
Director of Environment
Congress of Aboriginal Peoples
Joshua McNeely is a biologist and the director of environment for the Congress of Aboriginal Peoples.  He has spent the past 17 years working on a myriad of environmental issues advocating for the large population of Indigenous Peoples who continue on their traditional ancestral homelands (off-reserve) throughout what is now known as Canada.
Joshua helped establish the Maritime Aboriginal Aquatic Resources Secretariate in 2005/06, which is one of the first and largest Aboriginal Aquatic Resources and Oceans Management bodies in Canada.  There he managed environmental projects and built organizational and community capacity to be engaged in marine protected areas, species at risk, invasive species, aquatic habitat restoration, and marine spatial planning, including policy development, strategic planning, science peer reviews and "boots-on-the-ground" projects.
Joshua has also served on a variety of government advisory bodies, including the Minister of the Environment's Nature Advisory Committee, the Chemical Management Plan Stakeholder Advisory Council, and the Development and Review Working Group for the Canadian Ambient Air Quality Standards. He has also advocated internationally for Indigenous Peoples' rights by participating in meetings of the Convention on Biological Diversity and the UN Framework Convention on Climate Change.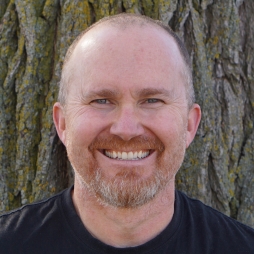 Dr. John Minnery
Senior Environmental Science Specialist
Public Health Ontario
Since 2015, John has been working as a specialist and subject matter expert at Public Health Ontario (PHO) on the Environmental and Occupational Health team. He focuses on topics related to environmentally transmitted infectious diseases and technology assessment.
Prior to joining PHO, John was an approvals engineer for over five years with the Ontario Ministry of the Environment's Safe Drinking Water Branch. Before that, John worked for almost 10 years in the private sector on water and wastewater treatment system design. He also provided goods and services to clients around the world.
John holds a doctorate and master's of public health from Boston University's School of Public Health. His science and engineering degrees are from the University of Ottawa. John is a registered professional engineer in Ontario.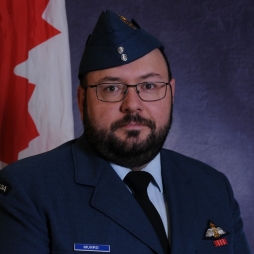 Russ Munro
Director
Saskatoon Water
Russ Munro has worked in the water industry for more than 15 years. Currently, he is the director of Saskatoon Water. He is also a Professional Engineering and Maintenance Management Professional. Russ holds a Master of Science in Civil Engineering and a Bachelor of Science in Mechanical Engineering. He also holds certification as a class four operator.
In addition to Russ' work at Saskatoon Water, he supports the Royal Canadian Air Cadets as a CIC officer and Standards Pilot. He also supports the Saskatchewan Aviation Museum and Historical Society as a pilot for their World War Two era DeHavilland Tiger Moth. For service to the Canadian Forces and to the Community at large, Russ has been awarded the Canadian Forces Decoration and the Queen's Platinum Jubilee Medal.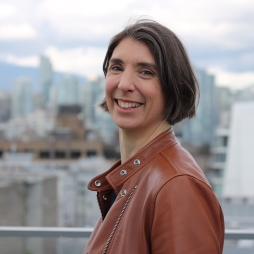 Cheryl Nelms
General Manager of Project Delivery
Metro Vancouver
Cheryl Nelms is the general manager of project delivery at Metro Vancouver, a local government that plans for and delivers regional-scale services for approximately 2.5 million people. In this role, Cheryl is developing a Project Management Office. She also oversees a multi-billion dollar project portfolio, including the North Shore Wastewater Treatment Plant Project, the East Fraser Servicing and Treatment Project, the Coquitlam 2nd Intake Project and the Iona Island Wastewater Treatment Plant Upgrade Project.
Cheryl is an accomplished leader and professional engineer with over 20 years of experience, including deputy city engineer at the City of Vancouver and senior executive roles in the federal government. She has completed a Ph.D. in Civil Engineering (Project Management) and has a proven track record in project and financial management, complex labour relations, leading strategic transformation initiatives, and delivery of major infrastructure projects, especially capital projects that include public private partnerships. She is an adjunct professor at the University of British Columbia, and is a frequently sought-after expert and speaker at conferences and inter-government committees of national interest.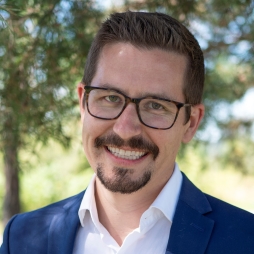 Dr. Thomas Piggott
Medical Officer of Health and Chief Executive Officer
Peterborough Public Health
Dr. Thomas Piggott started with Peterborough Public Health in December 2021. In his position as medical officer of health (MOH) and CEO, Dr. Piggott brings experience working at various levels of public health in Canada and internationally. Prior to joining Peterborough Public Health, Dr. Piggott worked as MOH and VP in the northern region of Labrador and as a field doctor with Médicins Sans Frontières (Doctors Without Borders) in the Democratic Republic of the Congo. Dr. Piggott completed medical training, residency in public health and preventive medicine, and his Ph.D. in health research methods at McMaster University. Dr. Piggott is involved in research, teaching and clinical work.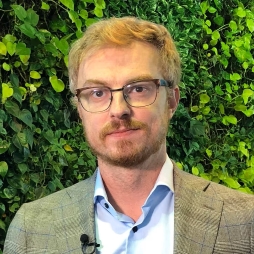 Dr. Guillaume Poliquin
Vice President, National Microbiology Laboratory Branch (NMLB)
Public Health Agency of Canada
Dr. Poliquin completed his medical degree at Western University prior to pursuing a paediatrics residency at the University of Manitoba, followed by a fellowship in paediatric infectious diseases also at the University of Manitoba. After residency, he joined the National Microbiology Laboratory's Special Pathogens Division for a Ph.D. focused on Ebola virus. He then assumed the role of medical advisor to the scientific director general at the NMLB.
In March 2022, Dr. Poliquin was named vice president of the NMLB. These roles are rounded out with a paediatric infectious diseases consultative practice in Winnipeg, as well as general paediatrics practice in remote communities in northern Manitoba and Nunavut. Dr. Poliquin's research portfolio is primarily focused on vaccine research and emerging pathogens, such as Ebola, and, more recently, SARS-CoV-2.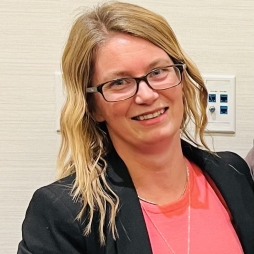 Kate Polkovsky
Chief Executive Officer
Arrow Utilities
Kate Polkovsky is the chief executive officer of Arrow Utilities, the organization responsible for the transmission and treatment of water to more than 400,000 Albertans across 13 municipalities.
Through strategic leadership and sustainable rate predictability, she is the driving force behind the organizational transformation to expand water servicing essential to supporting Alberta's burgeoning hydrogen economy and bringing the conversations about the circularity of water to the forefront.
Kate brings over 20 years of experience to the role, having worked on utility and engineering projects across North America and in the municipal sector focusing on the four utility branches and environmental sustainability.
Affordability is an important topic for Kate. She believes that long-term rate stabilization and the opportunity to diversify revenues are key elements to keep in mind as Arrow Utilities supports the region's future generations. Kate is an advocate for water equity and water sustainability. She works to support the growth and development of this sector through innovation, advocacy and leading best practices.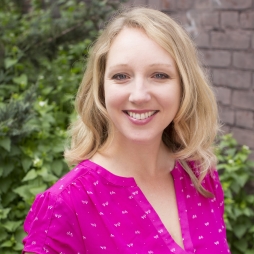 Tara Roumeliotis
Senior Environmental Engineer and Project Manager
Matrix Solutions
Tara Roumeliotis is an environmental engineer with more than 20 years of experience in the environmental sector, both in consulting and municipal work. She holds a Bachelor of Applied Science in environmental civil engineering from the University of Waterloo and a Master of Science in environmental engineering from the University of Guelph. Tara's experience includes a wide range of projects involving hydrologic and hydraulic studies, surface water quality studies and receiving water assessments, stormwater management pond design/retrofit, environmental assessments, and climate risk assessment and adaptation. Tara's work often focuses on impacts to surface waters from urbanization, agriculture, sewage and stormwater effluent, industry, mining and hydrological change. Tara is an experienced project manager, and most recently served as the project manager for the City of Guelph's Climate Adaptation Plan, which is the foundation for the Blue Cities breakfast session.
Dr. Mark Servos
Professor and Canada Research Chair in Water Quality Protection
University of Waterloo
Dr. Mark Servos is the Canada Research Chair in water quality protection in the Department of Biology at the University of Waterloo. He is an internationally recognized researcher who focuses on environmental assessment and risk of emerging contaminants of concern, including endocrine disruptors, pharmaceuticals and personal care products. Dr. Servos and his group have conducted numerous studies examining the fate, effects and remediation of emerging contaminants in a variety of sectors, including extensive studies on municipal wastewater. His research also develops innovative technologies to remove these contaminants from water and tests remedial actions to minimize their risks. In addition, Dr. Servos is improving frameworks to assess and remediate multiple stressors and their cumulative effects across watersheds.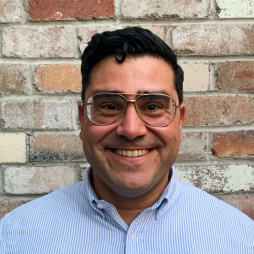 Dr. Diego Silva
Senior Lecturer
University of Sydney
Dr. Diego Silva is a senior lecturer in bioethics at Sydney Health Ethics and the School of Public Health at the University of Sydney. His research focuses on public health ethics, particularly the application of political theory in the context of infectious diseases and health security (e.g., tuberculosis, COVID-19, antimicrobial resistance, etc.). He is currently a member of the Public Health Ethics Consultative Group at the Public Health Agency of Canada and the Ethics Advisory Group at the International Union Against Tuberculosis and Lung Disease. Dr. Silva also works with the World Health Organization on various public health ethics topics on an ad hoc basis.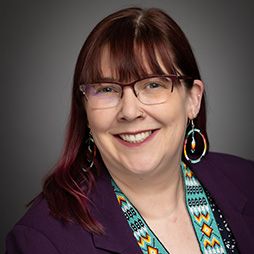 Heather Swan
Environmental & Engagement Lead
Indigenous and Community Engagement
Heather Swan, MCIP, RPP, PEng, PMP is a settler of Irish, German and English descent. She is a highly trusted and compassionate professional with over 20 years of experience. Over the past 15+ years, she's been an ally and accomplice to Indigenous Peoples. Her unique dual training and experience in planning and engineering enables an appreciation of varied viewpoints and consensus building, working tactfully and effectively with multiple and diverse individuals and organizations.  
Heather's expertise lies in the areas of project management, engagement and consultation, facilitation, environmental assessment, land use planning, infrastructure planning, environmental protection, sustainability, climate change, reconciliation action plans, and Indigenous Participation Plans. She's worked on projects across Canada from coast to coast to coast, working with and for Indigenous Nations and communities, Federal and Provincial governments, regulators, municipalities, developers, mining companies, waste management companies and energy generation companies, including renewable energy, and hydro and gas distribution companies.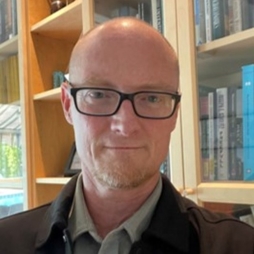 Darren Swanson
Senior Associate
International Institute for Sustainable Development (IISD)
Darren Swanson is a senior associate with the International Institute for Sustainable Development (IISD) and director of the Winnipeg-based consultancy, Novel Futures Corporation. He has 25 years of experience in scenario planning, risk assessment, adaptive governance and policymaking, and nature-based solutions. In these capacities, he advises businesses, governments, and United Nations Agencies around the world on sustainable development, green growth, climate change adaptation and disaster risk reduction. Darren holds a master's degree in public administration and international development from Harvard University's Kennedy School of Government. He also holds a master's degree in civil engineering from the University of Saskatchewan. Darren is a registered professional engineer in Canada and the United States and a certified Infrastructure Resilience Professional (IRP).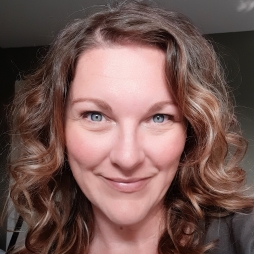 Cari Vanderperk 
Director of Watershed Management
City of Hamilton 
Cari Vanderperk is the director of watershed management for the City of Hamilton. Her work includes leading the remediation of Chedoke Creek and Cootes Paradise, the development of Hamilton's first Watershed Action Plan and leading Hamilton's Source Water Protection team. Her career at Hamilton Water spans over 20 years, where she has held various leadership roles in environmental enforcement and drinking water quality and compliance. Cari is a certified environmental practitioner specializing in environmental protection and water quality, and is a graduate of Mohawk College's Environmental Science Program.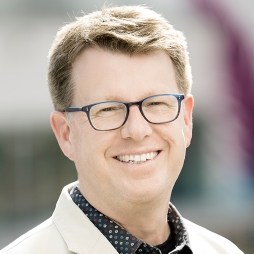 David Van Vliet
Vice President, Technical Practice Areas
Matrix Solutions Inc.
David Van Vliet is a water resources engineer with more than 30 years of experience developing strategies to solve complex problems dealing with surface water, groundwater and the natural environment. One of the highlights of his career was leading a team that developed the technical framework to address water quantity threats to drinking water supplies as part of Ontario's Source Protection Program.
As VP of technical practices and innovation at Matrix Solutions, David Van Vliet helps to drive technical excellence and innovation, while ensuring Matrix consistently delivers high-quality solutions for its clients. He consults with public and private sector clients on a variety of issues, including climate risk assessment and adaptation, drinking water source protection, and the protection of water and environmental resources.
David earned a Bachelor of Science degree in water resources engineering from the University of Guelph before going on to complete a Master of Applied Science degree in water resources at the University of Waterloo.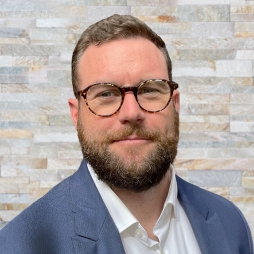 Alexander (Sandy) Watts
Public Health Industry Manager
Esri Canada
Alexander (Sandy) Watts, Ph.D., is the public health industry manager at Esri Canada. In this role, he leads the organization's public health program dedicated to leveraging GIS and location intelligence for Canada's public health sector. Sandy studied at McGill University (B.A.), the University of Calgary (M.Sc. in Geography), and the University of Toronto (Ph.D.) with a specialization in spatial ecology and infectious disease dynamics. His transition to industry has seen him spearhead numerous geospatial research initiatives, with a focus on epidemic planning, preparedness and response. His GIS solutions have influenced policy decisions at prominent institutions such as the Public Health Agency of Canada, the US-CDC, and the World Health Organization. Sandy is deeply committed to harnessing geospatial technology to address future public health challenges in Canada, particularly in the realms of climate change mitigation and health equity reduction.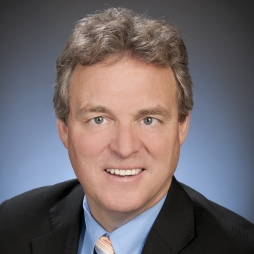 Carl Yates
President
Yates Water Management Inc.
Carl Yates has over 35 years of experience in the water utility profession, having served as project engineer, chief engineer and general manager of Halifax Water. After retiring from Halifax Water in July 2019, he formed a consulting company, Yates Water Management, to promote and support sustainable water management.
From June 1, 2020 to June 30, 2023, Carl was the interim chief executive officer for the Atlantic First Nations Water Authority (AFNWA), which was formed to provide water and wastewater services to First Nations communities in the Atlantic region. The AFNWA represents an innovative approach for First Nations in their pursuit of self-determination and capacity development for sustainable water and wastewater service delivery.
Carl obtained a Bachelor of Engineering from the Memorial University of Newfoundland in 1984 and a Master of Applied Science from the Technical University of Nova Scotia (now Dalhousie University) in 1992. He previously served as director of the Water Research Foundation (WRF) with roles as chair of the Research Advisory Council and Focus Area Council, and xhair of Canada's National Research Council InfraGuide Potable Water Committee. He currently serves as the chair of the Canadian Water Network and director of Operators without Borders.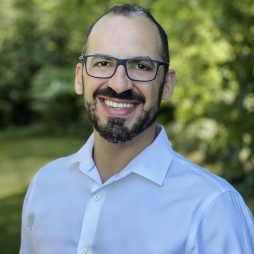 Jimmy Zammar
Director of Urban Watersheds, Sewers and Drainage
City of Vancouver
Jimmy Zammar is the director of urban watersheds, sewers and drainage at the City of Vancouver. In this role, he leads a 350-person-strong team that spans strategy, capital delivery and operations of the city's sewers and drainage systems. Jimmy has a multidisciplinary background in engineering, sustainability and project management. During his 20-year career, Jimmy has overseen major capital programs on four continents.