Susan Ancel
Director of Stormwater Strategies, EPCOR Water Service Inc.
Board Member, Canadian Water Network
Susan Ancel is the Director of Stormwater Strategies for EPCOR Water Services Inc.  This is a new role within EPCOR with a primary focus on the development of an integrated resource plan for stormwater management that considers capital and operational risk mitigation planning and builds awareness of the interrelationships between utilities, insurance, disaster response agencies and the public in preparing and responding to changing stormwater risks in the community.  Prior to taking on this role Susan was the Director of Water Distribution and Transmission responsible for the planning, engineering, construction, operation and maintenance of the water distribution and water metering systems for EPCOR in Edmonton.
Cathy Bernardino Bailey
Director
Greater Cincinnati Water Works

Cathy B. Bailey is Director of Greater Cincinnati Water Works, a utility that serves high quality drinking water to over 1.1 million residents in the Greater Cincinnati region and employs 600 professionals. Greater Cincinnati Water Works has an annual operating budget of $80 million and has invested $487 million in capital improvements in the last 10 years, with a key focus each year on replacing 1% of water mains in the system. The utility is known for innovation and creativity in the water utility industry, and received a platinum award for utility excellence in 2011 from the Association of Metropolitan Water Agencies.
Julia Baird
Assistant Professor, Environmental Sustainability Research Centre, Brock University
Canada Research Chair, Human Dimension of Water Resources and Water Resilience
Julia Baird is an Assistant Professor at Brock University and a Canada Research Chair in Human Dimensions of Water Resources and Water Resilience. Her research is conducted in Canada, Europe and Australia, focused on resilience and the human side of water management and governance. Her specific research interests and expertise include the structure and function of water governance networks, perceptions and understanding of water resource systems, and understanding the social factors that enhance water stewardship and engagement. Julia also works with non-governmental organizations on projects dedicated to enhancing water-related information sharing and collaboration networks.
Julia received her doctoral degree from the School of Environment and Sustainability at the University of Saskatchewan. She also holds an MSc from the University of Saskatchewan and a BSc from the University of Alberta.
Craig Bonneville
Director, Edmonton Water Treatment Plants
EPCOR
As Director of the Edmonton water treatment plants for EPCOR, Craig Bonneville oversees the operations, maintenance, project management and engineering groups for Edmonton's water treatment plants, reservoirs and pump stations. He is responsible for ensuring that the plants are effectively treating water to a potable water standard and that storage and pressures are maintained in the distribution. Craig's group not only operates and maintains these facilities, but is also responsible for short- and long-term planning, engineering and the execution of capital projects to ensure that the system assets are reliable and up to standard.
Louise Bradette
Chief Resilience Officer
City of Montreal

Louise Bradette is the Chief Resilience Officer for the City of Montreal. She is also Head of the Civil Security Center and Deputy Coordinator of Emergency Management. After more than 20 years of experience working at the City of Montreal, she understands the organizational culture inside and out. Her accomplishments and primary challenges include developing and maintaining a state of preparedness for Montreal, as well as risk communication, land-use planning and business continuity.
Louise was educated at Université du Québec à Montréal in Administration and completed a Master in Public Administration at École nationale d'administration publique.
Elliott Cappell
Chief Resilience Officer
City of Toronto

Elliott Cappell is the Chief Resilience Officer for the City of Toronto. In this role he is leading the development of Toronto's Resilience Strategy and the City's participation in the global 100 Resilient Cities network. A native Torontonian, Elliott also held various roles in the Government of Ontario and worked with Global Affairs Canada. He is passionate about adaptation, urban development, the environment and wildlife.
Elliott has also worked in over 20 countries internationally, including in Africa, Asia, the Middle East and Europe. He holds an MSc from the London School of Economics and an Honours BA from McGill University.
Bernadette Conant
Chief Executive Officer
Canadian Water Network
Bernadette is the Chief Executive Officer of Canadian Water Network and a trusted broker of water knowledge. Together with her team, she works to improve the application of water research to decisions for water management. Five years ago, she founded the Canadian Municipal Water Consortium, whose members collaborate on critical water, wastewater and stormwater challenges. The Consortium includes leaders from progressive municipalities, as well as industry and academic partners.
Lou Di Gironimo
General Manager
Toronto Water                                       
Lou Di Gironimo is General Manager of Toronto Water, a division of the City of Toronto.  Under his leadership, the 1,700 staff in Toronto Water focus on providing quality water services – supplying drinking water, treating wastewater and managing stormwater – essential for protecting public health, property and the environment. The division serves 3.4 million residents and businesses in Toronto and portions of York and Peel, and has more than $28.2 billion in infrastructure.
Guy Félio
Senior Advisor, Asset Management Solutions & Infrastructure Resilience
Stantec
Guy Félio, PhD, is a civil engineer with more than 35 years of experience as a university professor, researcher, consultant and policy advisor. At Stantec, he provides expertise and support in the areas of asset management and adaptation of the built environment to climate change. Recently Guy worked with Engineers Canada on climate change impacts to infrastructure, including application of the PIEVC Engineering Vulnerability Assessment Protocol, and was key in designing the Infrastructure Resilience Professional certification program.
Alicia Fraser
Vice President, Engineering, Capital and Support Services
Ontario Clean Water Agency
Alicia Fraser joined OCWA as the Vice President of Engineering, Capital and Support Services (VP, ECSS) in February of 2016, bringing with her more than 10 years of experience in consulting engineering, designing and project managing water and wastewater plants throughout Ontario. Prior to joining OCWA, Alicia worked for the City of Toronto, where she held progressively senior roles in the Engineering and Construction Services department, including leading a team responsible for capital delivery of sanitary and storm water management solutions associated with the Basement Flooding Protection Program. As VP, ECSS, Alicia is responsible for overseeing a wide variety of Agency programs, including project planning and delivery, capital solutions, innovation and technology, asset management, environmental compliance and health and safety. Alicia and her team work closely with Agency operations staff, providing technical expertise and support to OCWA's operations and identifying opportunities to optimize the operation of client facilities, improve performance and reduce costs.
Linda Gowman
Chief Technology Officer
Trojan Technologies
Linda Gowman, PhD, P.Eng, is the Chief Technology Officer at Trojan Technologies in London, Ontario. She has degrees in engineering (University of Toronto) and biophysics (University of Western Ontario). Linda has been with Trojan in various senior roles leading research and engineering, including vice-president of science and technology and vice-president of research. Her teams have been engaged in developing product innovations that have won numerous international awards in the water and wastewater treatment sectors.
Sashen Guneratna
Managing Director 
PwC
As managing director, Sashen Guneratna is  responsible for leading PwC LLP's Capital Projects and Infrastructure (CP&I) practice in Toronto. He is also responsible for the CP&I practice for the Ontario public sector as well as the Canadian private sector. Sashen has over 15 years of experience in structured and project finance.  Having led bid side and public side advisory mandates across a variety of sectors, Sashen has developed broad expertise on capital projects with a particular focus on optimal and innovative financing.  Using his extensive experience, Sashen has established a strong track record of working successfully with clients to guide projects through procurement and financial close.
Robert Haller
Executive Director
Canadian Water and Wastewater Association
Robert Haller is the Executive Director of the Canadian Water and Wastewater Association (CWWA), a role he took on after almost 20 years as a senior municipal administrator with most of those years serving as a CAO for small and medium-sized communities.  He is a geographer first, with a BA from Carleton University, followed by a Masters in Public Administration from the University of Western Ontario.
Ken Hutchison
Managing Director
Scottish Water International
As Managing Director at Scottish Water International, Ken's prime focus is to export Scottish Water's skills, experience and knowledge around the globe. Scottish Water International has secured contracts in Canada, Ireland, Australia, New Zealand, Norway, India and Oman.
Ken was previously the Director of Capital Investment for Scottish Water, where he provided overall direction and leadership for the development and delivery of a customer‐focused, safe and efficient capital investment portfolio. Ken's career spans 25 years in the water industry in Scotland in various senior management roles and has included design, construction, operations, and customer service. He's led significant change projects which have transformed Scottish Water's operational and capital efficiency and delivered significant customer value.
Ken is also Chairman of WaterAid (Scotland), an organisation dedicated to the provision of clean water and sanitation in the developing world.
Sakis Kotsantonis
Managing Partner
KKS Advisors
Sakis is the Managing Partner and co-founder of KKS Advisors, a consulting firm advising leading organizations on bold and effective strategies that pave the way to a sustainable society. As well as overseeing the implementation of the company's global strategic plans, Sakis leads a team of advisors in London (UK) through consultancy projects for clients including large corporations, investors, foundations and non-profit organizations.
Erin Mahoney
Commissioner of Environmental Services
York Region

Erin Mahoney is Commissioner of Environmental Services for York Region, overseeing water and wastewater services, waste management, forestry and corporate energy for almost 1.2 million residents and 28,000 businesses. Erin is a board member of the Water Technology Acceleration Project (WaterTAP) and past chair of the Regional Public Works Commissioners of Ontario. She has over 25 years of public and private sector experience on projects involving water and wastewater treatment, environmental legislation and public engagement. As an active member of the public works community she holds memberships with American Water Works Association, Toronto Board of Trade, Canadian Chamber of Commerce and the American Public Works Association.
Afreen Siddiqi
Research Scientist, Massachusetts Institute of Technology
Associate Director, MIT Strategic Engineering Research Group 
Afreen Siddiqi is a research scientist at the Massachusetts Institute of Technology (MIT) and an Associate Director of the MIT Strategic Engineering Research Group. She is also a visiting scholar with the Science, Technology and Public Policy Program at Harvard Kennedy School's Belfer Center for Science and International Affairs.
Nancy Stalker
Acting Director of Water Services
The City of Calgary

As Acting Director of Water Services at The City of Calgary, Nancy Stalker oversees the delivery of water, wastewater and drainage services.  This includes the day-to-day operations and maintenance of two water treatment plants, drinking water distribution system, collection systems and three wastewater treatment plants that serve over 1.2 million people.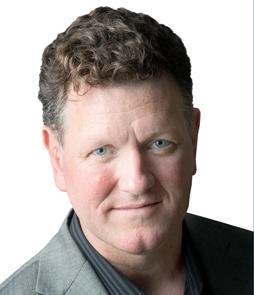 Craig Stewart
Vice President, Federal Affairs
Insurance Bureau of Canada
Craig Stewart leads national work on disaster resilience and climate change at the Insurance Bureau of Canada (IBC) – the industry association representing the property and casualty insurance industry in Canada. IBC's members employ over 122,000 Canadians and paid out $9.8 billion in property claims in 2016, primarily due to severe weather and wildfire.
John Sullivan
Chief Engineer
Boston Water and Sewer Commission
John Sullivan is the Chief Engineer of the Boston Water and Sewer Commission. Since 2005, he has been a member of the Massachusetts Water Resources Authority Advisory Board. He is also a Commissioner on the New England Interstate Water Pollution Control Commission and serves as Chair to the Water Information Sharing and Analysis Center. He also serves on the Board of Directors for the National Association of Clean Water Agencies and Association of Metropolitan Water Agencies.
During 46+ years of experience, John has overseen a multitude of major projects, including the South West Corridor major sewer/water/drain project in conjunction with MBTA Orange Line Construction through the city, the Big Dig sewer/drain/water relocation for the reconstruction of Route 93 and Combined Sewer Overflow Program, involving $300 million of improvements over the past 10 years to improve water quality in the Boston Harbor and its tributaries.
Jason Thistlethwaite
Assistant Professor, School of Environment, Enterprise and Development
University of Waterloo
Jason Thistlethwaite is an Assistant Professor in the School of Environment, Enterprise and Development at the University of Waterloo. His research focuses on climate change and flood risk governance with specific regards to the strategies and tools that property owners and local governments use to reduce economic vulnerability at the local level.  His current research is building data-driven 3D visualizations of flood risk in future climates to inform governments about effective risk management strategies. This research has been published in numerous academic and industry journals and is supported by government and private sector funding.
Edgar Westerhof
Flood Risk and Resiliency Lead
Arcadis Design and Consultancy
Edgar Westerhof is the Flood Risk and Resiliency Lead for North America for Arcadis Design and Consultancy. He has 18 years of experience in integrated urban water management. Edgar has a deep understanding of urban and industrial flood proofing concepts, infrastructure planning and design, sustainable urban water management and waterfront development and international water management concepts. He led Arcadis' participation in the international HUD Rebuild by Design competition, including the winning BIG U – Waterfront Resiliency Plan of Manhattan.
Bev Yee
Deputy Minister, Alberta Agriculture and Forestry
Board Member, Canadian Water Network
Bev Yee was appointed Deputy Minister of Alberta Agriculture and Forestry on October 23, 2015. In this role, Bev is responsible for leading the department in support of the Minister. Alberta Agriculture and Forestry's mission is to provide the framework and services necessary for Alberta's agriculture, food and forestry sectors to maintain, build and expand domestic and international markets for our agriculture, agrifood and forestry products and services through a partnership approach with industry, strategic partners and key stakeholders. Among other things, this includes: promoting appropriate safe food production and processing practices throughout the supply chain; enabling the industry to innovate, create and capture value, and build competitive capacity by meeting consumer and public expectations around the environment; facilitating collaboration to enable resilient rural communities; and managing and protecting Alberta's forest resources through effective and efficient wildfire management, sustainable forest management, and maintenance of the health of our forests.